These are noble charities that Tough Love Rings has worked with in the past. Please consider making a donation to support their cause. More to come!


http://www.lukeslegacyofhope.org/
Luke's Legacy – Choosing Hope over Heartache
Luke's Legacy an officially recognized tax exempt organization with the ongoing mission of reaching out to families with infants that will have long term hospital stays. We want to show these families a glimpse of Jesus during, prayerfully, the most trying time they will ever experience. We help families as we are made aware, and we hope to never have to tell anyone that we can't help.
---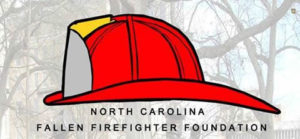 http://www.ncfff.org/
The North Carolina Fallen Fire Fighters Foundation
The NCFFF is organized exclusively for charitable, religious, educational, and scientific purposes, more specifically to lead the effort to remember North Carolina 's fallen firefighters and their families. The NCFFF will endeavor to cultivate a fraternal spirit among the firefighters as they endure the loss of their fellow firefighter.